Alberton Arts & Heritage Centre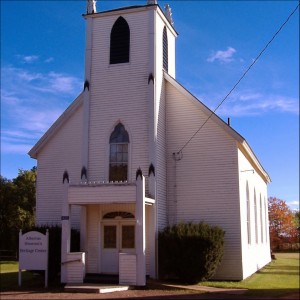 420 Church St.
Alberton, PE
C0B 1B0
ahf@eastlink.ca
Hall Contacts
Alan Curtis
(902) 853-2275
(902) 856-0773
ahf@eastlink.ca

Kelly Murphy
(902) 853-3190
(902) 853-4102

Hall Description
The Alberton Arts & Heritage centre is a de-commissioned church which is now used to host cultural, educational and entertainment events which include, but are not limited to, Music, Drama, Art shows, Lecture series, Art classes, displays, etc.
The objective of the centre is to promote and foster arts, culture and heritage in our community by offering various programs and space for local artisans to come, exhibit and promote their work. Our goal is to build a lifelong audience for the arts.
Alberton Historical Preservation Foundation Inc. is the volunteer based board who has been in existence since 1982 when they first took on the responsibility of operating the Alberton museum. In 2008 Alberton Historical Preservation Foundation Inc. also acquired The Arts & Heritage Centre.
Kitchen

Piano

Seasonal

Stage

Year-Round